Player Details
potlimit


×3
Member Details
Location:
Offline since
12:41 Mon 07/01/13 (GMT)
Member Since:
Mon 16/02/09 (GMT)

2009/02/16 13:16 GMT

E dd/MM/yy (z)

Forum Posts:
876
Details:
Male, Ireland
About Me
Hi, my name's Pot and I just love funkypool - hook, line and sinker!
Hobbies include cooking and eating, music, bicycles and women. Check out my photos:
This is me, comin home from work
That's me on the right - was a long time ago but we had fun making music
Wining,dining and mooing women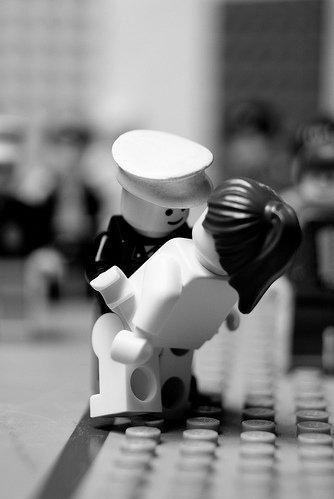 Yay... bikes are cool!
Dislike Kre-O, Tyko, Superblocks, Mini-Micro Blocks, Mega-Blox, Tandem Bricks, hoovers and sweeping brushes!
If I can survive those alien mothers who clean up too quick - binning my pieces - then Lego life is oh so gooooooood
| TournaPoints | |
| --- | --- |
| Day Event Wins | 3 |
| All Time Points Won | 55,766 |
| 8 Ball Arcade | Adept |
| --- | --- |
| Ranking | 762.6 (19th) |
| Maximum | 800.4 |
| Wins | 577 (68.4%) |
| Losses | 267 (31.6%) |
| Seven Ballings | 19 |
| Run Outs | 18 |
| Golden Breaks | 9 |
| Tournament Wins | 13 |
| Micro Tourny Wins | 22 |
| 9 Ball Arcade | Adept |
| --- | --- |
| Ranking | 752.3 (28th) |
| Maximum | 785.4 |
| Wins | 1,295 (61.5%) |
| Losses | 809 (38.5%) |
| Run Outs | 131 |
| Golden Breaks | 15 |
| Tournament Wins | 21 |
| Micro Tourny Wins | 2 |
| 8 Ball Billiards | Adept |
| --- | --- |
| Ranking | 780.9 (64th) |
| Maximum | 873.7 |
| Wins | 2,424 (65.1%) |
| Losses | 1,299 (34.9%) |
| Abandoned | 61 (1.6%) |
| Seven Ballings | 96 |
| Run Outs | 12 |
| Golden Breaks | 9 |
| Tournament Wins | 22 |
| Micro Tourny Wins | 7 |
| Friendly Tourny Wins | 1 |
| 9 Ball Billiards | Adept |
| --- | --- |
| Ranking | 779.1 (102nd) |
| Maximum | 880.8 |
| Wins | 5,923 (62.2%) |
| Losses | 3,597 (37.8%) |
| Abandoned | 72 (0.8%) |
| Run Outs | 153 |
| Golden Breaks | 60 |
| Tournament Wins | 55 |
| Micro Tourny Wins | 43 |
| 8 Ball Pool UK | Adept |
| --- | --- |
| Ranking | 771.0 (144th) |
| Maximum | 833.9 |
| Wins | 2,014 (64.6%) |
| Losses | 1,106 (35.4%) |
| Abandoned | 35 (1.1%) |
| Seven Ballings | 75 |
| Run Outs | 7 |
| Golden Breaks | 15 |
| Tournament Wins | 18 |
| Micro Tourny Wins | 25 |
| Killer Pool | Adept |
| --- | --- |
| Ranking | 778.3 (65th) |
| Maximum | 863.3 |
| Wins | 651 (76.0%) |
| Losses | 206 (24.0%) |
| Turn Success | 5,146 of 6,163 (83.5%) |
| Safeties | 1,417 of 4,896 (28.9%) |
| Overall | 112.4% |
| Straight Pool | Adept |
| --- | --- |
| Ranking | 791.9 (21st) |
| Maximum | 917.6 |
| Wins | 1,212 (71.2%) |
| Losses | 490 (28.8%) |
| Turn Success | 49,490 of 61,669 (80.3%) |
| Greatest Run | 74 |
| Runs of 30+ | 54 |
| Runs of 60+ | 2 |
| Tournament Wins | 41 |
| Overall | Adept |
| --- | --- |
| Ranking | 780.2 |
| Wins | 13,445 (64.0%) |
| Losses | 7,568 (36.0%) |
| Abandoned | 168 (0.8%) |
| Tournament Wins | 192 |
| Micro Tourny Wins | 99 |
| Friendly Tourny Wins | 1 |
| Mini Golf | |
| --- | --- |
| Games | 5 |
| Course Score | 21 |