Player Details
thegreatone7

Member Details
Location:
Offline since
21:30 Mon 15/10/18 (BST)
Member Since:
Tue 25/01/11 (GMT)

2011/01/25 02:49 GMT

E dd/MM/yy (z)

Forum Posts:
8,885
Details:
Female, 18, England
About Me
hey peeps names Bethany x
been on here for a bit now won few tournies but dont win many nower days lol
i have a wife (
girl_power7
) who i love very much xx <3 xx
anyways come chat with me i love the comperny then come ask me i wont bite i pwomise :P
and all u haters or idiots dont bother talkin to me.
00:00 Sat 07/06/14
Won the Day TournaPoints Event!
I am the 8 Uk ladder World Pool Champion
Times I'm on Clan Games:
Thursday, Friday, Saturday and sunday
7pm till 11pm
if im not on here i'll be on snooker under the same
name as i run the F.S.D clan
former clans iv'e been in:
Lions Den
Mouseketeers
Vipers
Black Magic
Top Guns
Monkey Business
Black Ballers
Wolf Pack
F.P.D (the clan name belongs to me)
The Revolution (current clan)
best buddys:
jess xx
zac xx
adam xx
kenny xx
badger2 xx
fry xx
chaz xx
tozzie xx
Race to 100 8 uk
thegreatone7 (81) vs (58) girl_power7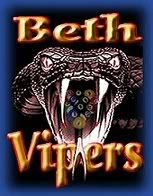 born
Viper
till the end
Contact me either on:
msn:
funkypool1990@live.co.uk
Facebook:
Jessica Simpson
we met back at school in year 4 we got put in the same class and got told to look after her and show her round the school but little did we know we'd become best friends we got into high school we started dating here and there and the love for her was as strong as any boy did. Then in year 10 she moved back to Wales and it almost killed me being so far away from her for years wed only got to see each other on MSN or skype was long and hard not being able to see each other but we knew wed see each other once i was in collge i moved up to wales to be with here and been there ever since
I LOVE YOU JESSICA xxXXxx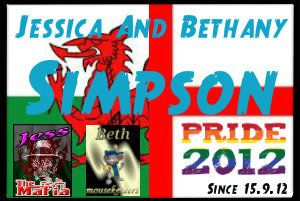 the people tat bring u down u stand up to then say "just bring it!"
hope to chat 2 you soon xxxx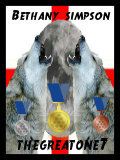 THEGREATONE7
(Bethany Simpson)
| TournaPoints | |
| --- | --- |
| Day Event Wins | 1 |
| All Time Points Won | 31,464 |
| 8 Ball Arcade | Adept |
| --- | --- |
| Ranking | 740.7 (104th) |
| Maximum | 770.4 |
| Wins | 944 (53.6%) |
| Losses | 816 (46.4%) |
| Seven Ballings | 13 |
| Run Outs | 12 |
| Golden Breaks | 6 |
| Tournament Wins | 40 |
| Friendly Tourny Wins | 3 |
| 9 Ball Arcade | Adept |
| --- | --- |
| Ranking | 724.3 (123rd) |
| Maximum | 740.4 |
| Wins | 1,003 (48.9%) |
| Losses | 1,050 (51.1%) |
| Run Outs | 59 |
| Golden Breaks | 17 |
| Tournament Wins | 22 |
| Micro Tourny Wins | 2 |
| Friendly Tourny Wins | 1 |
| 8 Ball Billiards | Adept |
| --- | --- |
| Ranking | 748.7 (172nd) |
| Maximum | 781.4 |
| Wins | 746 (45.0%) |
| Losses | 910 (55.0%) |
| Seven Ballings | 13 |
| Run Outs | 3 |
| Tournament Wins | 8 |
| Micro Tourny Wins | 3 |
| Friendly Tourny Wins | 1 |
| 9 Ball Billiards | Intermediate |
| --- | --- |
| Ranking | 695.3 (521st) |
| Maximum | 778.3 |
| Wins | 1,008 (43.3%) |
| Losses | 1,321 (56.7%) |
| Run Outs | 11 |
| Golden Breaks | 9 |
| Tournament Wins | 4 |
| 8 Ball Pool UK | Adept |
| --- | --- |
| Ranking | 746.4 (183rd) |
| Maximum | 803.5 |
| Wins | 1,776 (53.2%) |
| Losses | 1,564 (46.8%) |
| Seven Ballings | 40 |
| Run Outs | 6 |
| Golden Breaks | 3 |
| Tournament Wins | 20 |
| Micro Tourny Wins | 3 |
| Killer Pool | Intermediate |
| --- | --- |
| Ranking | 693.1 (276th) |
| Maximum | 697.4 |
| Wins | 64 (38.3%) |
| Losses | 103 (61.7%) |
| Turn Success | 869 of 1,204 (72.2%) |
| Safeties | 229 of 826 (27.7%) |
| Overall | 99.9% |
| Straight Pool | Intermediate |
| --- | --- |
| Ranking | 625.0 (1,162nd) |
| Maximum | 684.7 |
| Wins | 73 (36.1%) |
| Losses | 129 (63.9%) |
| Turn Success | 3,703 of 5,513 (67.2%) |
| Greatest Run | 23 |
| Random | |
| --- | --- |
| Tournament Wins | 9 |
| Micro Tourny Wins | 1 |
| Friendly Tourny Wins | 2 |
| Overall | Adept |
| --- | --- |
| Ranking | 701.7 |
| Wins | 5,550 (48.9%) |
| Losses | 5,790 (51.1%) |
| Tournament Wins | 103 |
| Micro Tourny Wins | 9 |
| Friendly Tourny Wins | 7 |
| Mini Golf | |
| --- | --- |
| Games | 82 |
| Course Score | 15 |
| Occurrences | 3 |